A Life Changed  
"I said 'I want to change!'"—Willie
When there was nowhere else to turn, and no one else to care, YOU were there for broken lives like Willie's, and he's so thankful this Thanksgiving!
It's hard, and it's cold on the streets of Springfield during the holidays, especially with fall turning into winter, and you can't even remember the last time you had food, warmth or welcome . . .
That's the kind of Thanksgiving Willie remembers, before he realized that homelessness wasn't a given and that hunger and hurt could find an answer at the door of the Rescue Mission.
"I wanted to change!" he remembers waking up and thinking. "I said, 'I want to change!'" he cried out. God heard him and brought him here for help—and hope during the holidays!
That's the power of life-change made possible with faithful support like yours for those who desperately want something better, something more. And that's precisely what this ministry we share has been providing to the last, the least and the lost here in the heart of our community—for 128 years.
"I've met a lot of people here who are very generous," Willie marvels, explaining how he now shares the recovery and rebirth he's experiencing with others. "Talked to a lot of people," he smiles, knowing every life transformed starts with someone caring enough to share their best.
And what could be better than finding hope in Christ over a hot, wholesome Thanksgiving meal?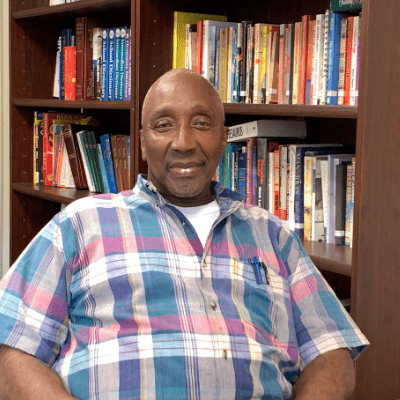 Thank you for making that possible with your support, and may every blessing of the season be yours because without you, life-change like Willie's couldn't happen here!