Give A Gift Today!
You are helping the homeless and hurting men, women and children in Springfield
find the help and hope they need to transform their lives.
The Springfield Rescue Mission is pleased to announce the rescheduling of our Christmas Event.  There's still time to come together and celebrate the Christmas season and the New Year!!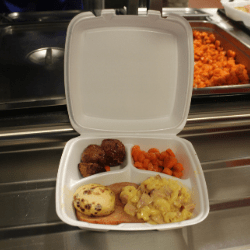 Please plan to come to the Rescue Mission, 10 Mill Street, Springfield, on Wednesday, January 20th from 1pm to 3pm for a complete Christmas/New Year Meal provided in To-Go Containers.  All are welcome!!  Gifts will be distributed up to age 12, upon availability.
Our regular breakfast is open at 7am and will be served in To-Go Containers.
In 2020 Your Gifts provided: