Give A Gift Today!
You are helping the homeless and hurting men, women and children in Springfield
find the help and hope they need to transform their lives.
Burlington stores in Holyoke Mall and Allen and Cooley are partnering with Delivering Good with winter coat donations for the Rescue Mission.  Bring your gently used coats to any of these Burlington locations to receive 10% off your entire purchase until December 24, 2021.  Together we are doing good in our communities!  Thank you for your support to help the hurt, hungry and homeless in Greater Springfield.
All Things Are Possible: Biblical Strategies for Attacking and Overcoming Addictions
Come to the Rescue Mission each Thursday from 6:30 pm to 8:00 p.m., 10 Mill Street, Springfield, is hosting All Things Are Possible, 12 Chapters of Biblical Strategies for Overcoming Addictions.   This weekly program is an outreach available for men and women at no cost.   All presentations and materials are available in English and Spanish.  Individuals can come into this Program at any time and will be re-occurring.  This Program is opened to anyone 18 or older.
Please email Kevin Ramsdell at kramsdell@springfieldrescuemission.org.
Life Changing Stories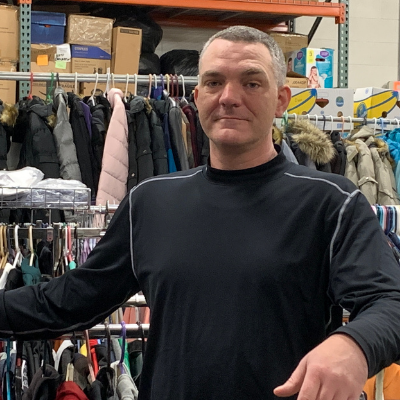 "There was nowhere else for me to go." —Theron
In 2020 Your Gifts provided: