You can join Glory to change lives one day at a time!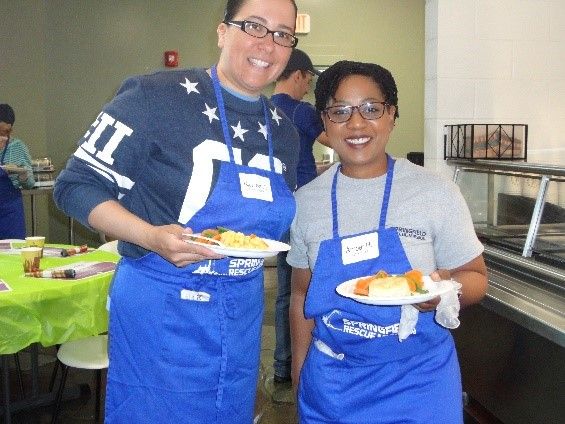 Glory's eyes sparkle when she talks about her decision to volunteer at the Rescue Mission. "I was first of all looking for some way to give back to the community," she says. But choosing to help feed hundreds of hungry neighbors from our busy kitchen means more than simple service: "You tend to forget how blessed you are," she says. "When I work here, I remember that no matter how difficult my situation is, I have a roof over my head. Food on my table, clean clothes and someone to go home to. Some of these people have lost everything!
"So when you talk to them, they look forward to seeing you, and that is a great feeling. I can't fix everybody's problems, but if I can make someone smile, then I accomplished something good. Now the Rescue Mission is a need for me. It keeps me grounded!
To join Glory in sharing your time and talent at the Rescue Mission, sign up online at springfieldrescuemission.org/volunteer or call 413-732-0808. See you soon!